Endoplasmic Reticulum (ER) Stress Response and Its Physiological Roles in Plants
Plant Sciences Institute and Department of Genetics, Development and Cell Biology, Iowa State University, Ames, IA 50011, USA
*
Author to whom correspondence should be addressed.
Received: 16 February 2013 / Revised: 19 March 2013 / Accepted: 1 April 2013 / Published: 15 April 2013
Abstract
The endoplasmic reticulum (ER) stress response is a highly conserved mechanism that results from the accumulation of unfolded or misfolded proteins in the ER. The response plays an important role in allowing plants to sense and respond to adverse environmental conditions, such as heat stress, salt stress and pathogen infection. Since the ER is a well-controlled microenvironment for proper protein synthesis and folding, it is highly susceptible to stress conditions. Accumulation of unfolded or misfolded proteins activates a signaling pathway, called the unfolded protein response (UPR), which acts to relieve ER stress and, if unsuccessful, leads to cell death. Plants have two arms of the UPR signaling pathway, an arm involving the proteolytic processing of membrane-associated basic leucine zipper domain (bZIP) transcription factors and an arm involving RNA splicing factor, IRE1, and its mRNA target. These signaling pathways play an important role in determining the cell's fate in response to stress conditions.
View Full-Text
►

▼

Figures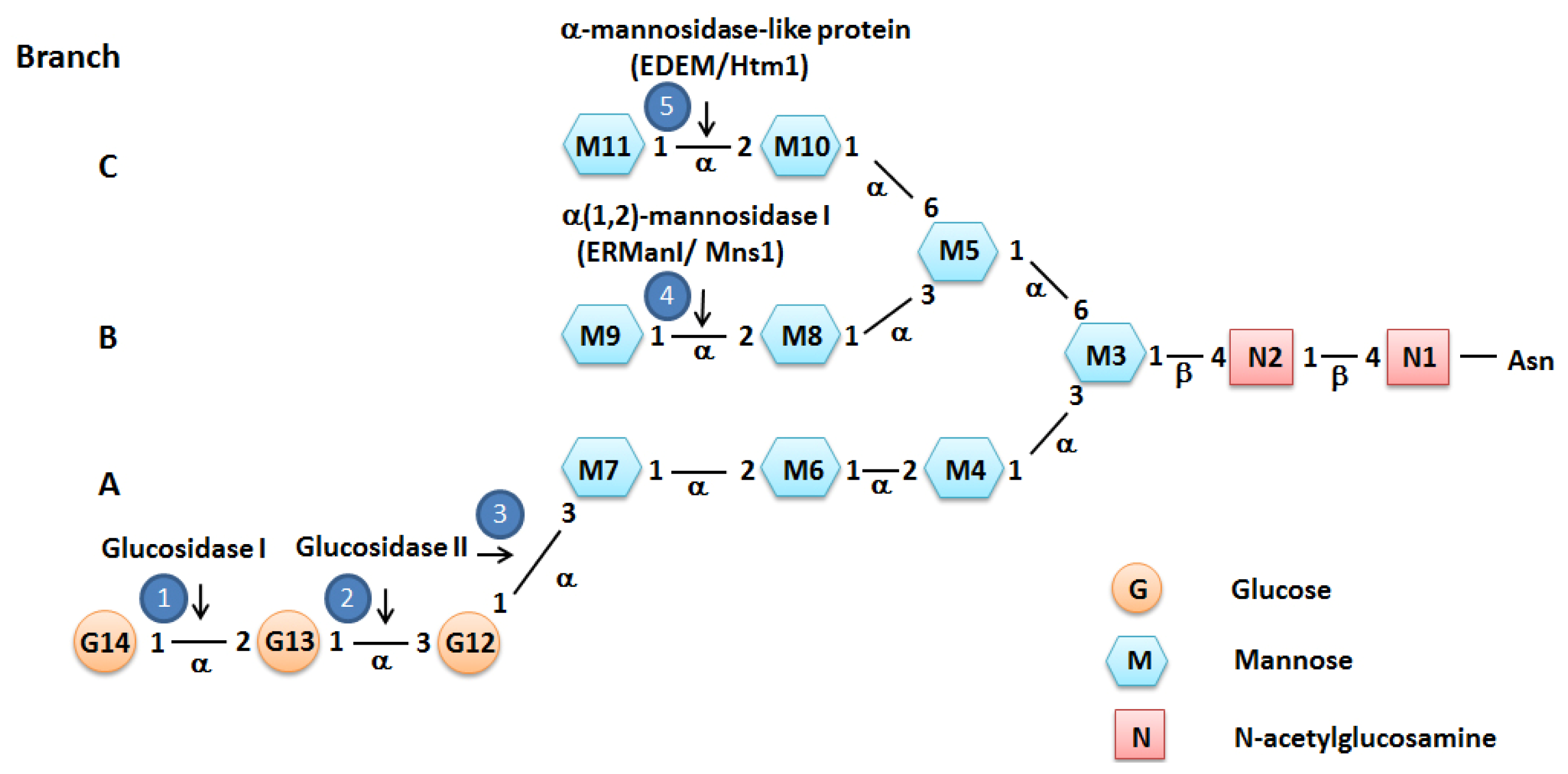 Share & Cite This Article
MDPI and ACS Style
Deng, Y.; Srivastava, R.; Howell, S.H. Endoplasmic Reticulum (ER) Stress Response and Its Physiological Roles in Plants. Int. J. Mol. Sci. 2013, 14, 8188-8212.
Related Articles
Comments
[Return to top]