Materials Characterization of Feraheme/Ferumoxytol and Preliminary Evaluation of Its Potential for Magnetic Fluid Hyperthermia
1
Department of Materials Science & Engineering, University of Florida, Gainesville, FL 32611-6400, USA
2
Crayton Pruitt Family Department of Biomedical Engineering, University of Florida, Gainesville, FL 32611-6131, USA
3
Institute for Cell Engineering and Regenerative Medicine, University of Florida, Gainesville, FL 32611-6131, USA
*
Author to whom correspondence should be addressed.
Received: 26 June 2013 / Revised: 5 August 2013 / Accepted: 21 August 2013 / Published: 26 August 2013
Abstract
Feraheme, is a recently FDA-cleared superparamagnetic iron oxide nanoparticle (SPION)-based MRI contrast agent that is also employed in the treatment of iron deficiency anemia. Feraheme nanoparticles have a hydrodynamic diameter of 30 nm and consist of iron oxide crystallites complexed with a low molecular weight, semi-synthetic carbohydrate. These features are attractive for other potential biomedical applications such as magnetic fluid hyperthermia (MFH), since the carboxylated polymer coating affords functionalization of the particle surface and the size allows for accumulation in highly vascularized tumors via the enhanced permeability and retention effect. This work presents morphological and magnetic characterization of Feraheme by transmission electron microscopy (TEM), Energy dispersive X-ray spectroscopy (EDX), and superconducting quantum interference device (SQUID) magnetometry. Additionally, the results of an initial evaluation of the suitability of Feraheme for MFH applications are described, and the data indicate the particles possess promising properties for this application.
View Full-Text
►

▼

Figures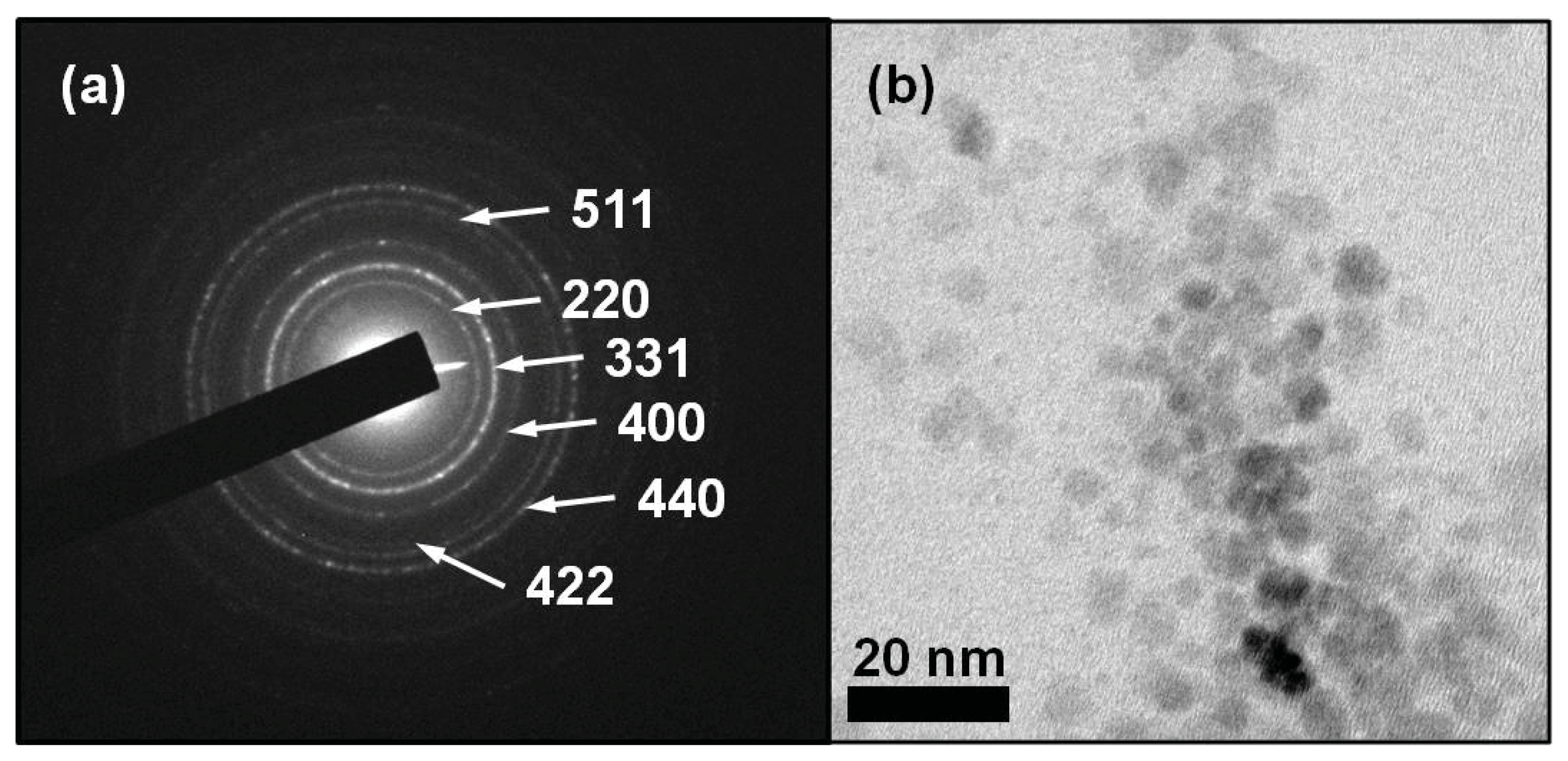 Share & Cite This Article
MDPI and ACS Style
Bullivant, J.P.; Zhao, S.; Willenberg, B.J.; Kozissnik, B.; Batich, C.D.; Dobson, J. Materials Characterization of Feraheme/Ferumoxytol and Preliminary Evaluation of Its Potential for Magnetic Fluid Hyperthermia. Int. J. Mol. Sci. 2013, 14, 17501-17510.
Related Articles
Comments
[Return to top]