The Cross Talk between cGMP Signal Pathway and PKC in Pulmonary Endothelial Cell Angiogenesis
Department of Anesthesiology, Shanghai Jiao Tong University Affiliated Sixth People's Hospital, Shanghai 200233, China
*
Author to whom correspondence should be addressed.
Received: 15 April 2014 / Revised: 4 May 2014 / Accepted: 14 May 2014 / Published: 6 June 2014
Abstract
Angiogenic proliferation of vascular endothelial cells is believed to play an important role in pulmonary vascular remodeling in pulmonary arterial hypertension. In the present study, we found that c-GMP (cyclic guanosine monophosphate) inhibited the proliferation and tube formation of pulmonary vascular endothelial cells induced by TGF-β1, and that this process was reversed by PKG (protein kinase G)
inhibitor and PKC (protein kinase C) inhibitor. In addition, small interfering RNA (siRNA) targeting ERK also reduced cellular proliferation. Furthermore, western blotting showed that cGMP down-regulated the phosphorylation level of ERK1/2, which was reversed not only by PKG inhibitor but also by PKC inhibitor. Silencing different PKC isoforms showed that PKCΔ, PKCγ and PKCα were involved in ERK phosphorylation, suggesting that PKC kinases have a permissive action. Three subtypes, PKCΔ, PKCγ and PKCα are likely to be involved the phosphorylation suppression of ERK included cGMP. Taken together, these data suggest that ERK phosphorylation mediates the proliferation of pulmonary vascular endothelial cells, and PKC kinases have a permissive action in this process.
View Full-Text
►

▼

Figures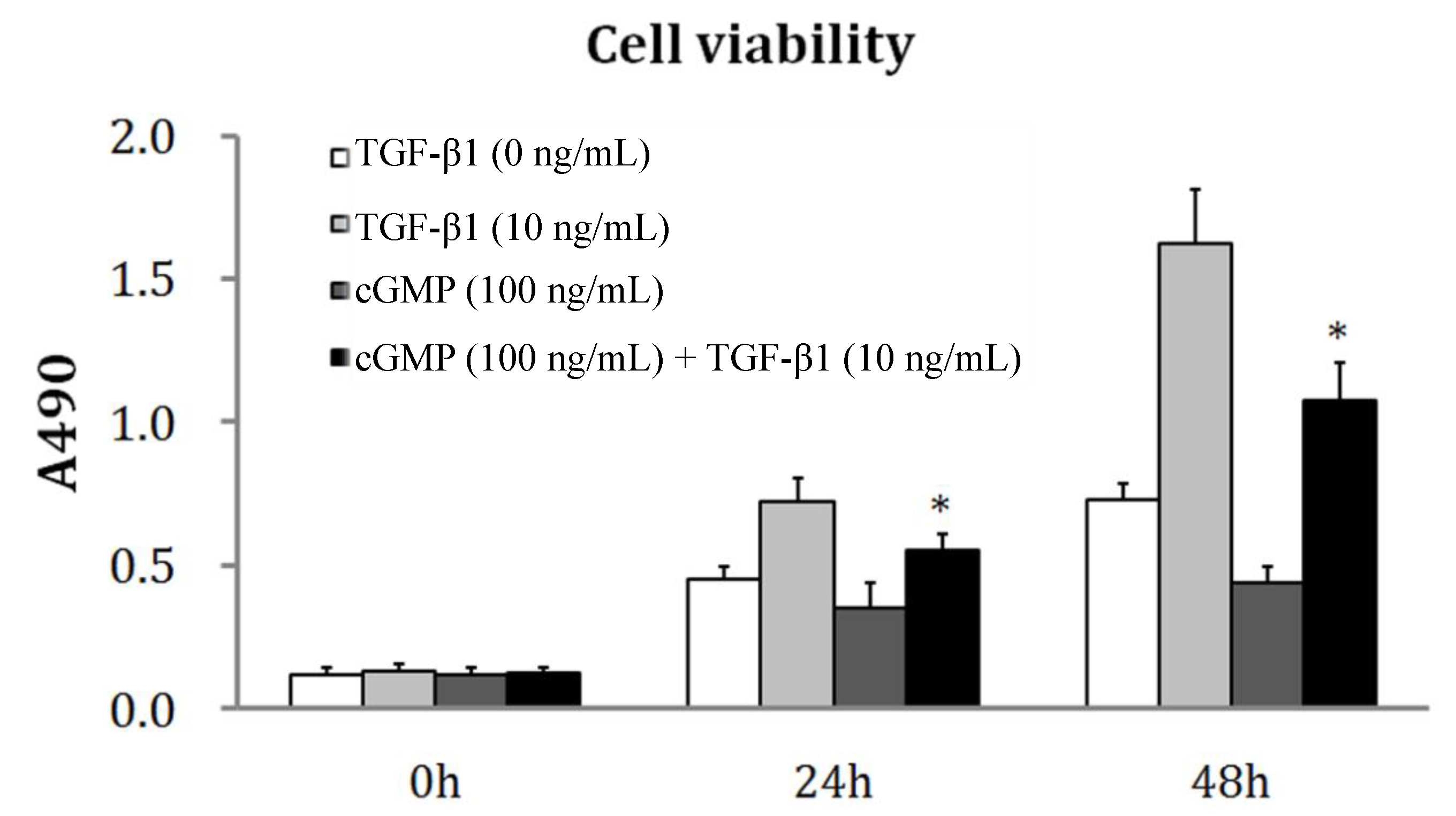 Figure 1
Share & Cite This Article
MDPI and ACS Style
Zeng, Z.; Li, Y.-C.; Jiao, Z.-H.; Yao, J.; Xue, Y. The Cross Talk between cGMP Signal Pathway and PKC in Pulmonary Endothelial Cell Angiogenesis. Int. J. Mol. Sci. 2014, 15, 10185-10198.
Related Articles
Comments
[Return to top]