Heat Shock Response Associated with Hepatocarcinogenesis in a Murine Model of Hereditary Tyrosinemia Type I
Laboratory of Cell and Developmental Genetics, Department of Molecular Biology, Medical Biochemistry and Pathology, Institut de Biologie Intégrative et des Systèmes (IBIS) and PROTEO, 1030 avenue de la médecine, Université Laval, Québec G1V 0A6, Canada
†
Current address: EFORT Head Office, ZA La Pièce 2, Rolle 1180, Switzerland.
*
Author to whom correspondence should be addressed.
Received: 6 December 2013 / Revised: 15 March 2014 / Accepted: 3 April 2014 / Published: 23 April 2014
Abstract
Hereditary Tyrosinemia type 1 (HT1) is a metabolic liver disease caused by genetic defects of fumarylacetoacetate hydrolase (FAH), an enzyme necessary to complete the breakdown of tyrosine. The severe hepatic dysfunction caused by the lack of this enzyme is prevented by the therapeutic use of NTBC (2-[2-nitro-4-(trifluoromethyl)benzoyl] cyclohexane-1,3-dione). However despite the treatment, chronic hepatopathy and development of hepatocellular carcinoma (HCC) are still observed in some HT1 patients. Growing evidence show the important role of heat shock proteins (HSPs) in many cellular processes and their involvement in pathological diseases including cancer. Their survival-promoting effect by modulation of the apoptotic machinery is often correlated with poor prognosis and resistance to therapy in a number of cancers. Here, we sought to gain insight into the pathophysiological mechanisms associated with liver dysfunction and tumor development in a murine model of HT1. Differential gene expression patterns in livers of mice under HT1 stress, induced by drug retrieval, have shown deregulation of stress and cell death resistance genes. Among them, genes coding for HSPB and HSPA members, and for anti-apoptotic BCL-2 related mitochondrial proteins were associated with the hepatocarcinogenetic process. Our data highlight the variation of stress pathways related to HT1 hepatocarcinogenesis suggesting the role of HSPs in rendering tyrosinemia-affected liver susceptible to the development of HCC.
View Full-Text
►

▼

Figures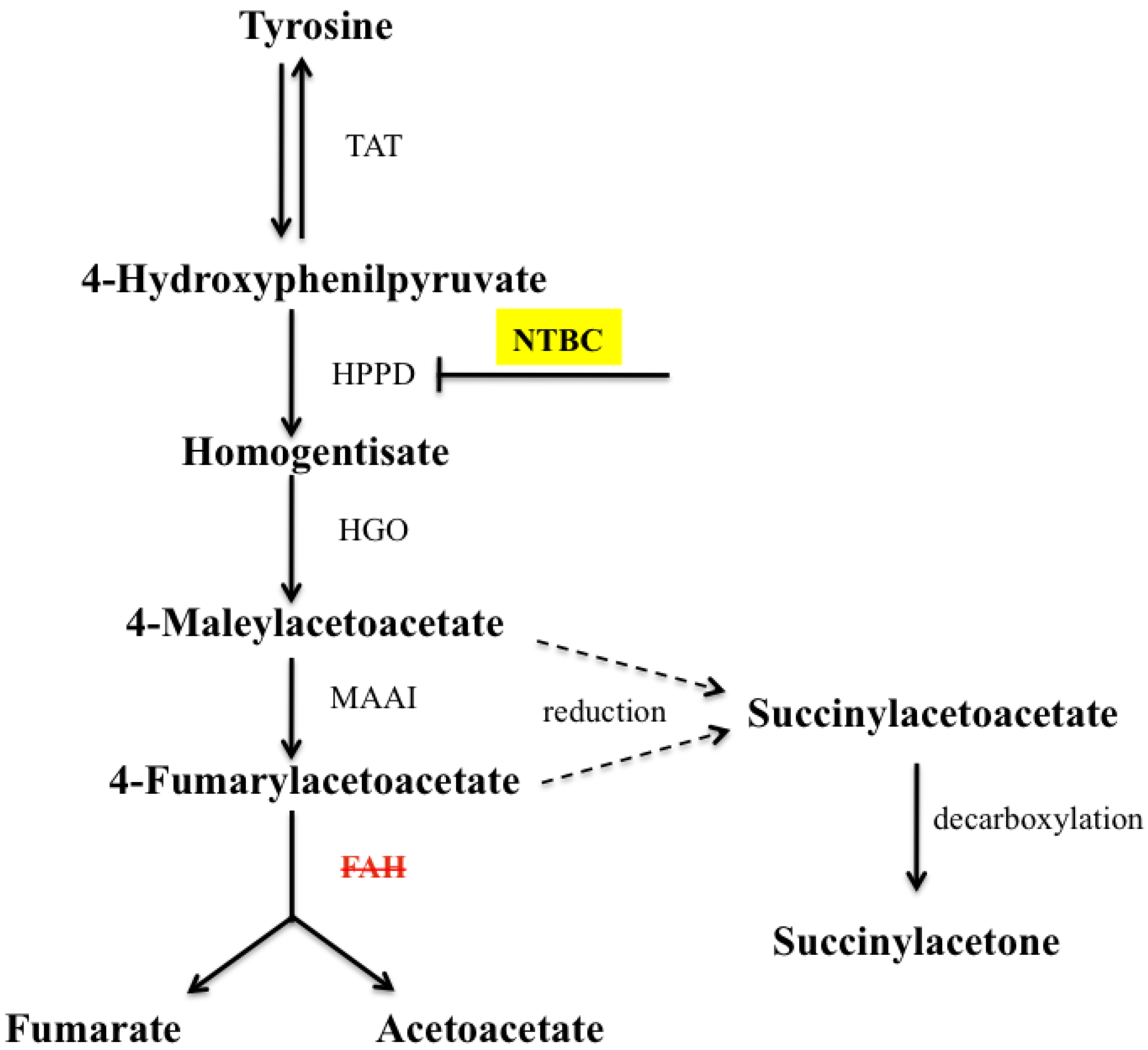 Figure 1
Share & Cite This Article
MDPI and ACS Style
Angileri, F.; Morrow, G.; Roy, V.; Orejuela, D.; Tanguay, R.M. Heat Shock Response Associated with Hepatocarcinogenesis in a Murine Model of Hereditary Tyrosinemia Type I. Cancers 2014, 6, 998-1019.
Related Articles
Comments
[Return to top]