Spontaneous Deposition of Prussian Blue on Multi-Walled Carbon Nanotubes and the Application in an Amperometric Biosensor
Department of Chemistry, Hong Kong Baptist University, Kowloon Tong, Hong Kong
*
Author to whom correspondence should be addressed.
Received: 16 October 2012 / Revised: 16 November 2012 / Accepted: 16 November 2012 / Published: 27 November 2012
Abstract
A simple method has been developed for the spontaneous deposition of Prussian blue (PB) particles from a solution containing only ferricyanide ions onto conducting substrates such as indium tin oxide glass, glassy carbon disk and carbon nanotube (CNT) materials. Formation of PB deposits was confirmed by ultraviolet-visible absorption spectrometry and electrochemical techniques. The surface morphology of the PB particles deposited on the substrates was examined by atomic force microscopy and scanning electron microscopy. CNT/PB composite modified glassy carbon electrodes exhibited an electrocatalytic property for hydrogen peroxide reduction. These modified electrodes exhibited a high sensitivity for electrocatalytic reduction of hydrogen peroxide at −0.05 V (
vs.
Ag|AgCl), probably due to the synergistic effect of CNT with PB. Then, CNT/PB modified electrodes were further developed as amperometric glucose biosensors. These biosensors offered a linear response to glucose concentration from 0.1 to 0.9 mM with good selectivity, high sensitivity of 0.102 A M
−
1
cm
−2
and short response time (within 2 s) at a negative operation potential of −0.05 V (
vs.
Ag|AgCl). The detection limit was estimated to be 0.01 mM at a signal-to-noise ratio of 3.
View Full-Text
►

▼

Figures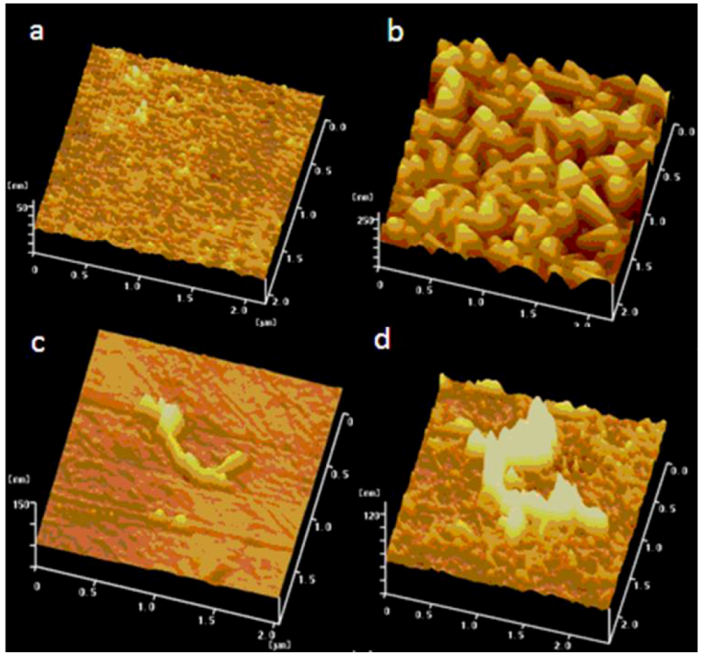 Figure 1
Share & Cite This Article
MDPI and ACS Style
Yao, Y.; Bai, X.; Shiu, K.-K. Spontaneous Deposition of Prussian Blue on Multi-Walled Carbon Nanotubes and the Application in an Amperometric Biosensor. Nanomaterials 2012, 2, 428-444.
Related Articles
Comments
[Return to top]