Glycomics Approaches for the Bioassay and Structural Analysis of Heparin/Heparan Sulphates
1
Centre de Recherche en Cancérologie de Marseille, Inserm U1068, CNRS UMR7258, Institut Paoli-Calmettes, 10039 Marseille, France
2
Centre for Glycobiology, Department of Biochemistry and Cell Biology, Institute of Integrative Biology, The University of Liverpool, Liverpool, L69 7ZB, UK
*
Author to whom correspondence should be addressed.
Received: 10 October 2012 / Revised: 13 November 2012 / Accepted: 15 November 2012 / Published: 28 November 2012
Abstract
The glycosaminoglycan heparan sulphate (HS) has a heterogeneous structure; evidence shows that specific structures may be responsible for specific functions in biological processes such as blood coagulation and regulation of growth factor signalling. This review summarises the different experimental tools and methods developed to provide more rapid methods for studying the structure and functions of HS. Rapid and sensitive methods for the facile purification of HS, from tissue and cell sources are reviewed. Data sets for the structural analysis are often complex and include multiple sample sets, therefore different software and tools have been developed for the analysis of different HS data sets. These can be readily applied to chromatographic data sets for the simplification of data (e.g., charge separation using strong anion exchange chromatography and from size separation using gel filtration techniques. Finally, following the sequencing of the human genome, research has rapidly advanced with the introduction of high throughput technologies to carry out simultaneous analyses of many samples. Microarrays to study macromolecular interactions (including glycan arrays) have paved the way for bioassay technologies which utilize cell arrays to study the effects of multiple macromolecules on cells. Glycan bioassay technologies are described in which immobilisation techniques for saccharides are exploited to develop a platform to probe cell responses such as signalling pathway activation. This review aims at reviewing available techniques and tools for the purification, analysis and bioassay of HS saccharides in biological systems using "glycomics" approaches.
View Full-Text
►

▼

Figures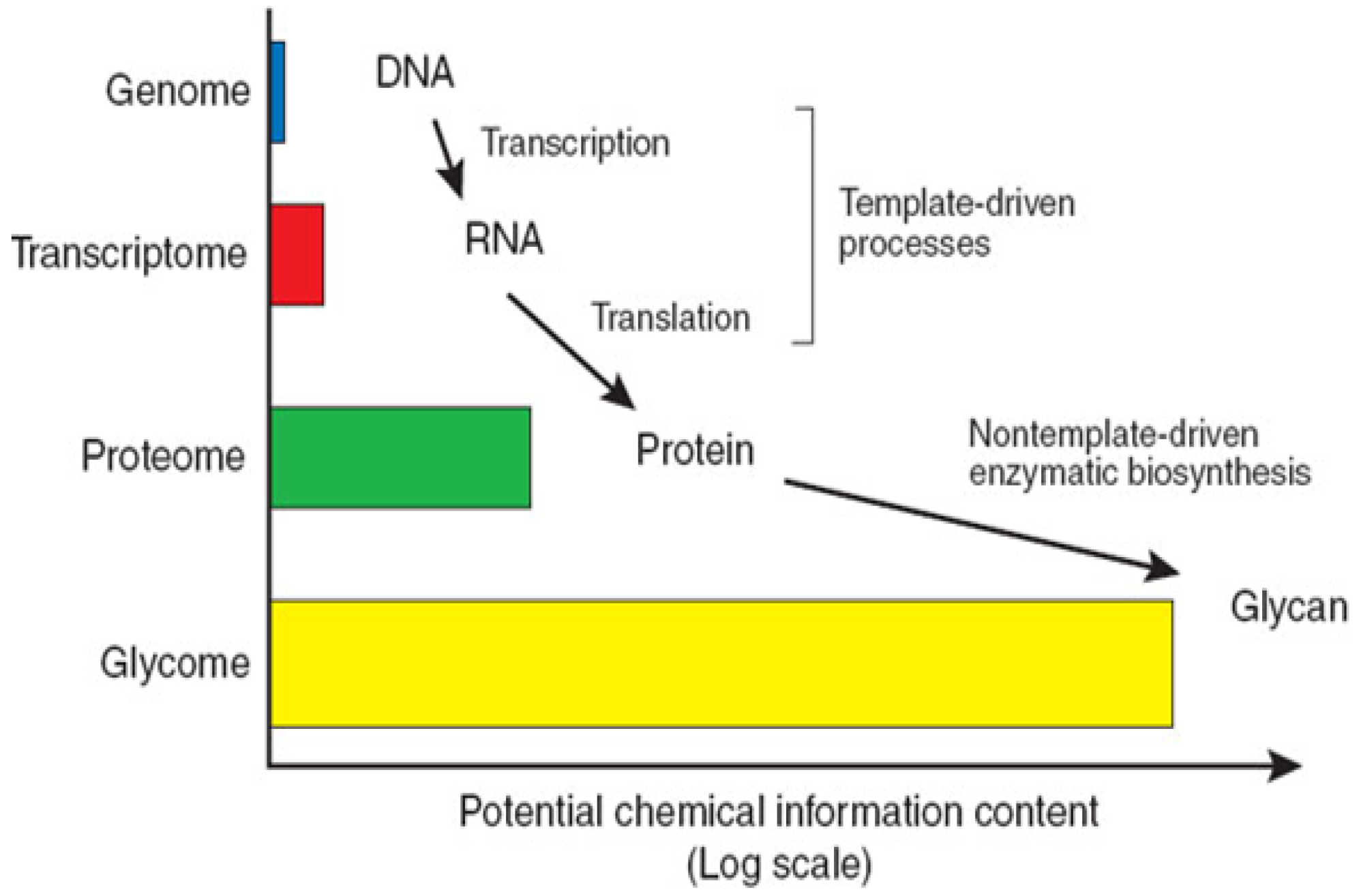 Figure 1
Share & Cite This Article
MDPI and ACS Style
Puvirajesinghe, T.M.; Turnbull, J.E. Glycomics Approaches for the Bioassay and Structural Analysis of Heparin/Heparan Sulphates. Metabolites 2012, 2, 1060-1089.
Related Articles
Comments
[Return to top]