About Arts
Aims

Arts (ISSN 2076-0752) is an international, peer-reviewed, open access journal which provides a forum for scholarly exploration of visual arts, music and performance arts, applied arts, popular arts, arts and technology. It publishes articles, essays, reviews, commentaries, creative papers, and opinions, focused on promoting dialogue and debate within the arts. Arts welcomes submissions from authors and artists around the world and is published quarterly in March, June, September, and December.
Subject Areas
Visual Arts
This section will deal with visual arts ranging from ancient times through to the present day.
Ancient (Near Eastern, Egypt, Greece, Rome)
Medieval (including Byzantine and Early Christian)
Renaissance and Baroque
18th and 19th century
20th century (prior to World War II)
Modern/Contemporary (post World War II)
American
East Asia
Africa
South America
Pacific Islands
Photography
Pre-historic
Museums and Collecting
Music and Performance
This section publishes papers on music, including cross-disciplinary studies of the subject matter, and will also collect research on performance and performing art.
Composition of music, musical performances and instruments
Opera
Ballet
Theatre
Performing arts and performance arts in general
Applied Arts
This section collects papers on applied arts, including, but not limited to:
Architecture
Decorative Arts
Interior, Graphic, and Industrial Design
Popular Arts
This section collects papers on populuar arts, including, but not limited to:
Film and Television
Comic
Animation
Video Games
Arts and Technology

This section publishes scholarly and technical papers, essays, and communications dealing with the ongoing rapprochement between the arts and the sciences, and with an emphasis on contributions expressive of the unprecedented situation in which humankind finds itself vis-a-vis its own technologies.
MDPI Publication Ethics Statement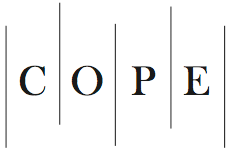 Arts is a member of the Committee on Publication Ethics (COPE). MDPI takes the responsibility to enforce a rigorous peer-review together with strict ethical policies and standards to ensure to add high quality scientific works to the field of scholarly publication. Unfortunately, cases of plagiarism, data falsification, inappropriate authorship credit, and the like, do arise. MDPI takes such publishing ethics issues very seriously and our editors are trained to proceed in such cases with a zero tolerance policy. To verify the originality of content submitted to our journals, we use iThenticate to check submissions against previous publications. MDPI works with Publons to provide reviewers with credit for their work.
Book Reviews
Authors and publishers are encouraged to send review copies of their recent related books to the following address. Received books will be listed as Books Received within the journal's News & Announcements section.

MDPI
St. Alban-Anlage 66
CH-4052 Basel
Switzerland

E-mail:
Copyright / Open Access
Articles published in Arts will be Open-Access articles distributed under the terms and conditions of the Creative Commons Attribution License (CC BY). The copyright is retained by the author(s). MDPI will insert the following note at the end of the published text:
© 2018 by the authors; licensee MDPI, Basel, Switzerland. This article is an open access article distributed under the terms and conditions of the Creative Commons Attribution License (http://creativecommons.org/licenses/by/4.0/).
Reprints
Reprints may be ordered. Please contact for more information on how to order reprints.
Announcement and Advertisement
Announcements regarding academic activities such as conferences are published for free. Advertisement can be either published or placed on the pertinent website. Contact e-mail address is .
Editorial Office
Mr. Colin Chen
Managing Editor
MDPI Wuhan Office, No.6 Jingan Road, 5.5 Creative Industry Park, Floor 15th. 430064 Wuhan, Hubei Province, China
E-Mail
For further MDPI contacts, see here.