The COX-2 Selective Blocker Etodolac Inhibits TNFα-Induced Apoptosis in Isolated Rabbit Articular Chondrocytes
1
Department of Orthopaedic Surgery, Shiga University of Medical Science, Otsu, Shiga 520-2192, Japan
2
Department of Physiology, Shiga University of Medical Science, Otsu, Shiga 520-2192, Japan
*
Author to whom correspondence should be addressed.
Received: 31 July 2013 / Revised: 6 September 2013 / Accepted: 10 September 2013 / Published: 30 September 2013
Abstract
Chondrocyte apoptosis contributes to the disruption of cartilage integrity in osteoarthritis (OA). Recently, we reported that activation of volume-sensitive Cl
−
current (
I
Cl,vol
) mediates cell shrinkage, triggering apoptosis in rabbit articular chondrocytes. A cyclooxygenase (COX) blocker is frequently used for the treatment of OA. In the present study, we examined
in vitro
effects of selective blockers of COX on the TNFα-induced activation of
I
Cl,vol
in rabbit chondrocytes using the patch-clamp technique. Exposure of isolated chondrocytes to TNFα resulted in an obvious increase in membrane Cl
−
conductance. The TNFα-evoked Cl
−
current exhibited electrophysiological and pharmacological properties similar to those of
I
Cl,vol
. Pretreatment of cells with selective COX-2 blocker etodolac markedly inhibited
I
Cl,vol
activation by TNFα as well as subsequent apoptotic events such as apoptotic cell volume decrease (AVD) and elevation of caspase-3/7 activity. In contrast, a COX-1 blocker had no effect on the decrease in cell volume or the increase in caspase-3/7 activity induced by TNFα. Thus, the COX-2-selective blocker had an inhibitory effect on TNFα-induced apoptotic events, which suggests that this drug would have efficacy for the treatment of OA.
View Full-Text
►

▼

Figures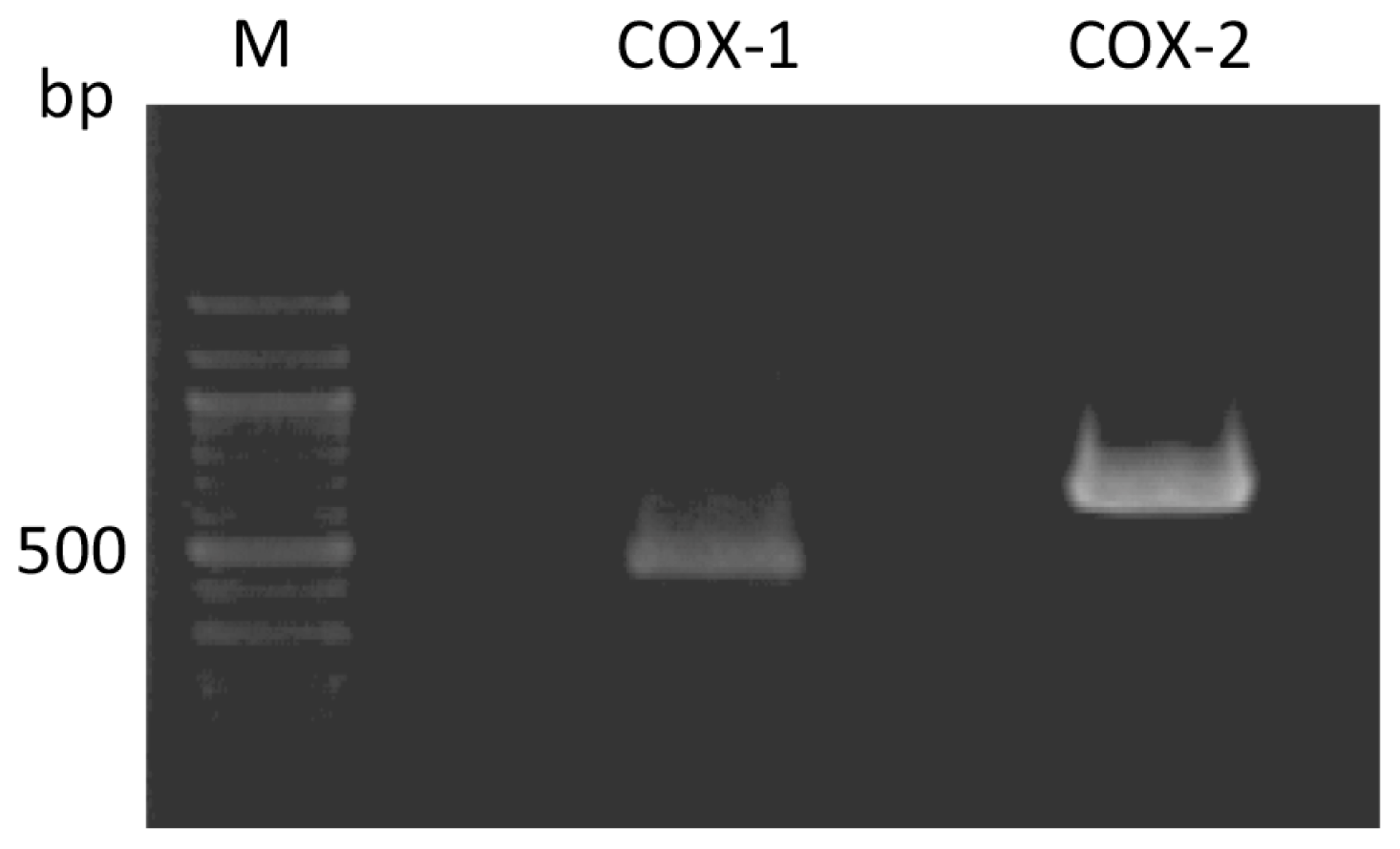 Share & Cite This Article
MDPI and ACS Style
Kumagai, K.; Kubo, M.; Imai, S.; Toyoda, F.; Maeda, T.; Okumura, N.; Matsuura, H.; Matsusue, Y. The COX-2 Selective Blocker Etodolac Inhibits TNFα-Induced Apoptosis in Isolated Rabbit Articular Chondrocytes. Int. J. Mol. Sci. 2013, 14, 19705-19715.
Related Articles
Comments
[Return to top]