β-Cyclodextrin Inclusion Complex to Improve Physicochemical Properties of Pipemidic Acid: Characterization and Bioactivity Evaluation
1
Department of Environmental, Biological and Pharmaceutical Sciences and Technologies, Second University of Naples, Via A. Vivaldi 43, 81100 Caserta, Italy
2
Department of Biological and Environmental Science, University of Sannio, Via Port'Arsa 11, 82100 Benevento, Italy
*
Author to whom correspondence should be addressed.
Received: 13 May 2013 / Revised: 8 June 2013 / Accepted: 13 June 2013 / Published: 25 June 2013
Abstract
The aptitude of cyclodextrins (CDs) to form host-guest complexes has prompted an increase in the development of new drug formulations. In this study, the inclusion complexes of pipemidic acid (HPPA), a therapeutic agent for urinary tract infections, with native β-CD were prepared in solid state by kneading method and confirmed by FT-IR and
1
H NMR. The inclusion complex formation was also characterized in aqueous solution at different pH via UV-Vis titration and phase solubility studies obtaining the stability constant. The 1:1 stoichiometry was established by a Job plot and the inclusion mechanism was clarified using docking experiments. Finally, the antibacterial activity of HPPA and its inclusion complex was tested on
P. aeruginosa
,
E. coli
and
S. aureus
to determine the respective EC
50s
and EC
90s
. The results showed that the antibacterial activity of HPPA:β-CD against
E. coli
and
S. aureus
is higher than that of HPPA. Furthermore, HPPA and HPPA:β-CD, tested on human hepatoblastoma HepG2 and MCF-7 cell lines by MTT assay, exhibited, for the first time, antitumor activities, and the complex revealed a higher activity than that of HPPA. The use of β-CD allows an increase in the aqueous solubility of the drug, its bioavailability and then its bioactivity.
View Full-Text
►

▼

Figures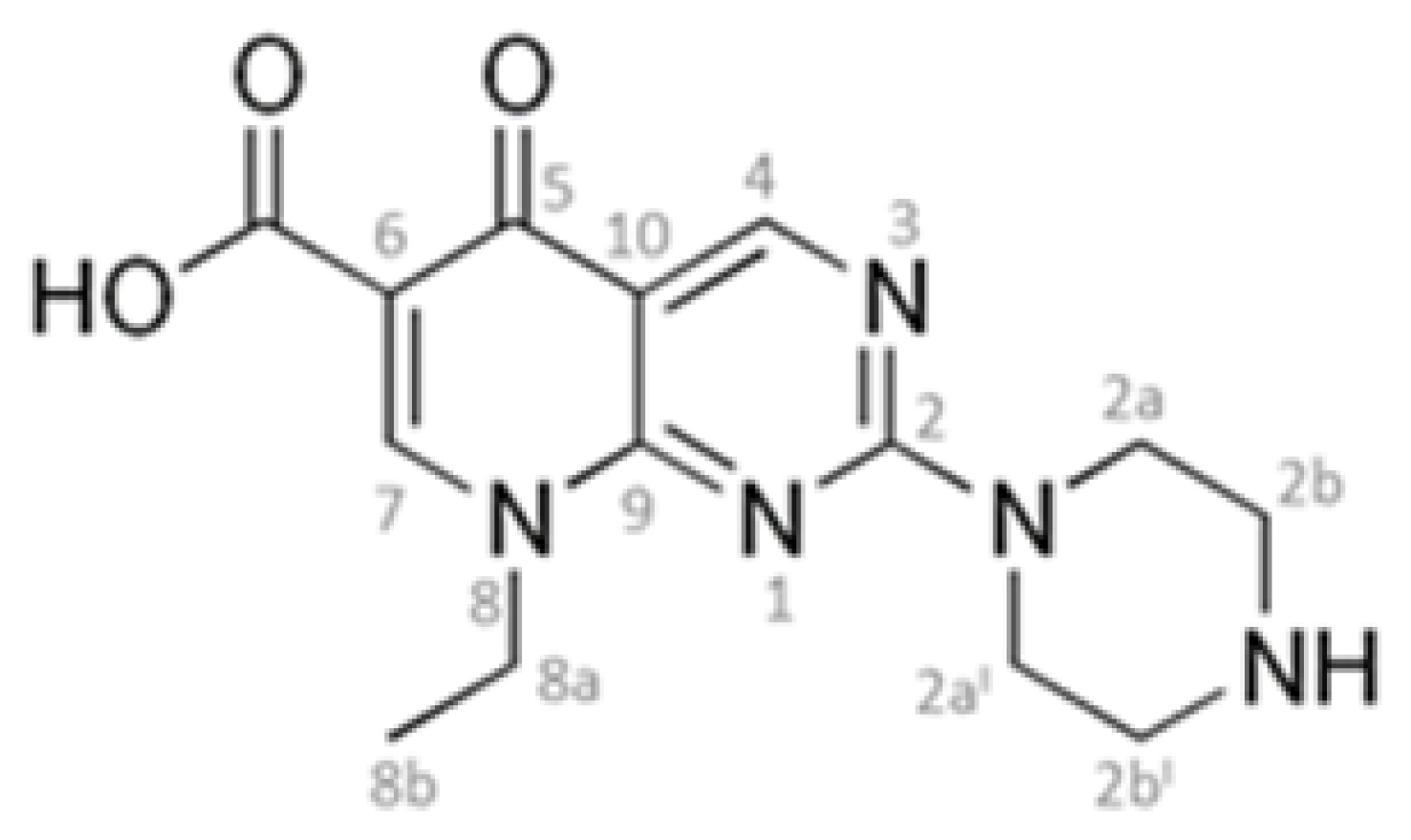 Share & Cite This Article
MDPI and ACS Style
Iacovino, R.; Rapuano, F.; Caso, J.V.; Russo, A.; Lavorgna, M.; Russo, C.; Isidori, M.; Russo, L.; Malgieri, G.; Isernia, C. β-Cyclodextrin Inclusion Complex to Improve Physicochemical Properties of Pipemidic Acid: Characterization and Bioactivity Evaluation. Int. J. Mol. Sci. 2013, 14, 13022-13041.
Related Articles
Comments
[Return to top]