Synthesis of Water-Dispersed Ferrecene/Phenylboronic Acid-Modified Bifunctional Gold Nanoparticles and the Application in Biosensing
College of Chemistry and Chemical Engineering, Anyang Normal University, Anyang 455000, Henan, China
*
Author to whom correspondence should be addressed.
Received: 9 May 2014 / Revised: 17 July 2014 / Accepted: 24 July 2014 / Published: 31 July 2014
Abstract
Phenylboronic acids can form tight covalent bonds with diol-containing biomolecules. In this work, water-dispersed bifunctional gold nanoparticles (AuNPs) modified with ferrecene (Fc)-derivatized peptides and 4-mercaptophenylboronic acids (MBA) (denoted as Fc–MBA–AuNPs) were synthesized and characterized by UV/vis spectrometry and transmission electron microscopy. To demonstrate the application and the analytical merits of the nanoparticles in biosensing, glycoprotein avidin was tested as a model analyte. Specifically, avidin was captured by the biotin-covered gold electrode via the strong biotin-avidin interaction. Then, Fc–MBA–AuNPs were attached by the captured avidin through the formation of tight covalent bonds between the boronic acid moieties of Fc–MBA–AuNPs and the oligosaccharides of avidin. As a result, a detection limit of 0.2 pM was achieved. We believe that the bifunctional nanoparticles would found many applications in amplified detection of diol-containing species by rational design of the surface chemistry of electrode.
View Full-Text
►

▼

Figures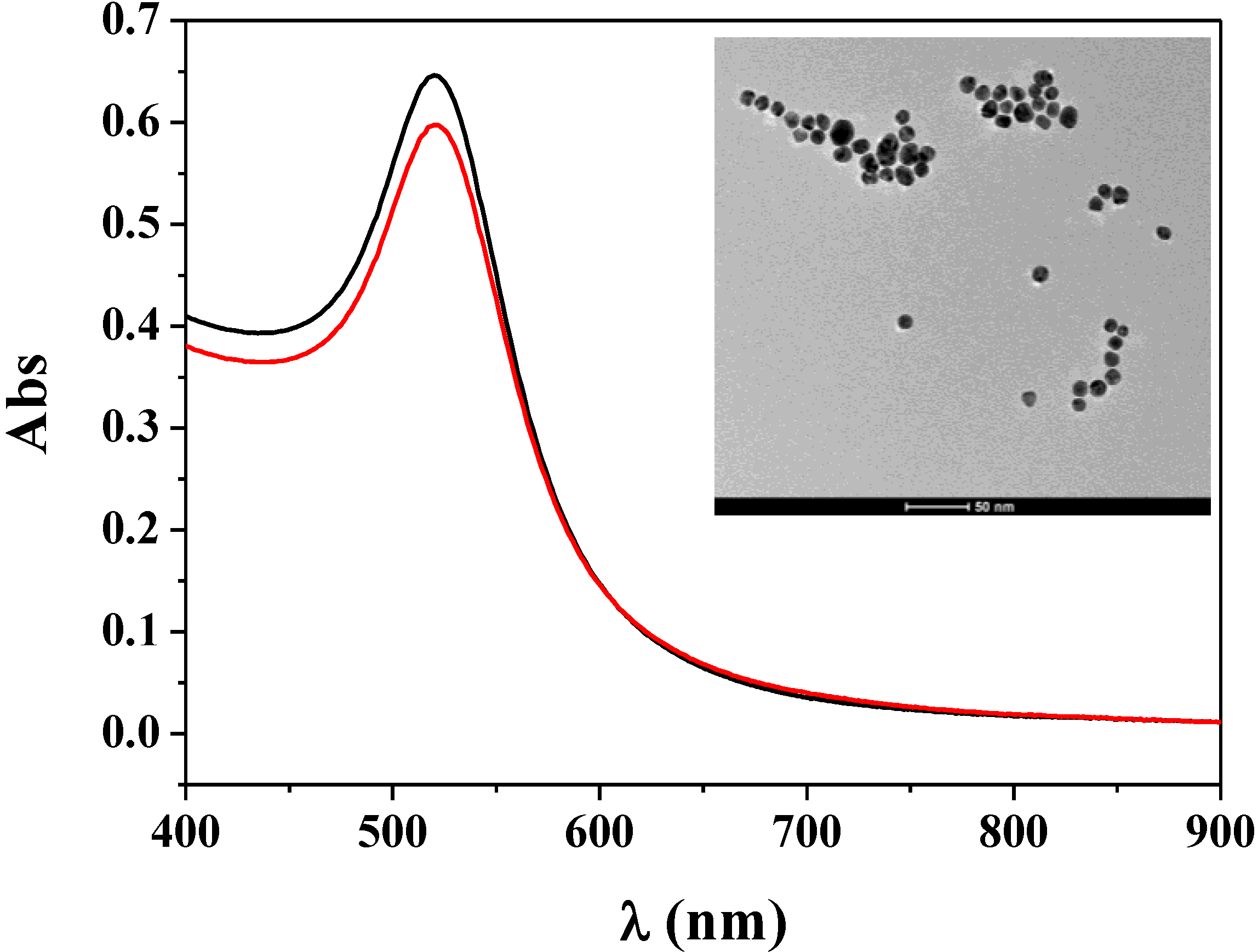 Figure 1
Share & Cite This Article
MDPI and ACS Style
Xing, Y.; Liu, L.; Zhao, D.; Yang, Y.; Chu, X. Synthesis of Water-Dispersed Ferrecene/Phenylboronic Acid-Modified Bifunctional Gold Nanoparticles and the Application in Biosensing. Materials 2014, 7, 5554-5564.
Related Articles
Comments
[Return to top]