Wavelength-Dependent Degradation of Ochratoxin and Citrinin by Light in Vitro and in Vivo and Its Implications on Penicillium
1
Max Rubner-Institut, Haid-und-Neu-Strasee 9, Karlsruhe 76131, Germany
2
Westfälische Wilhelms-Universität, Corrensstraee 45, Münster 48149, Germany
*
Author to whom correspondence should be addressed.
Received: 8 October 2012 / Revised: 27 November 2012 / Accepted: 6 December 2012 / Published: 14 December 2012
(This article belongs to the Special Issue
Ochratoxins
)
Abstract
It has previously been shown that the biosynthesis of the mycotoxins ochratoxin A and B and of citrinin by
Penicillium
is regulated by light. However, not only the biosynthesis of these mycotoxins, but also the molecules themselves are strongly affected by light of certain wavelengths. The white light and blue light of 470 and 455 nm are especially able to degrade ochratoxin A, ochratoxin B and citrinin after exposure for a certain time. After the same treatment of the secondary metabolites with red (627 nm), yellow (590 nm) or green (530 nm) light or in the dark, almost no degradation occurred during that time indicating the blue light as the responsible part of the spectrum. The two derivatives of ochratoxin (A and B) are degraded to certain definitive degradation products which were characterized by HPLC-FLD-FTMS. The degradation products of ochratoxin A and B did no longer contain phenylalanine however were still chlorinated in the case of ochratoxin A. Citrinin is completely degraded by blue light. A fluorescent band was no longer visible after detection by TLC suggesting a higher sensitivity and apparently greater absorbance of energy by citrinin. The fact that especially blue light degrades the three secondary metabolites is apparently attributed to the absorption spectra of the metabolites which all have an optimum in the short wave length range. The absorption range of citrinin is, in particular, broader and includes the wave length of blue light. In wheat, which was contaminated with an ochratoxin A producing culture of
Penicillium verrucosum
and treated with blue light after a pre-incubation by the fungus, the concentration of the preformed ochratoxin A reduced by roughly 50% compared to the control and differed by > 90% compared to the sample incubated further in the dark. This indicates that the light degrading effect is also exerted
in vivo
, e.g., on food surfaces. The biological consequences of the light instability of the toxins are discussed.
View Full-Text
►

▼

Figures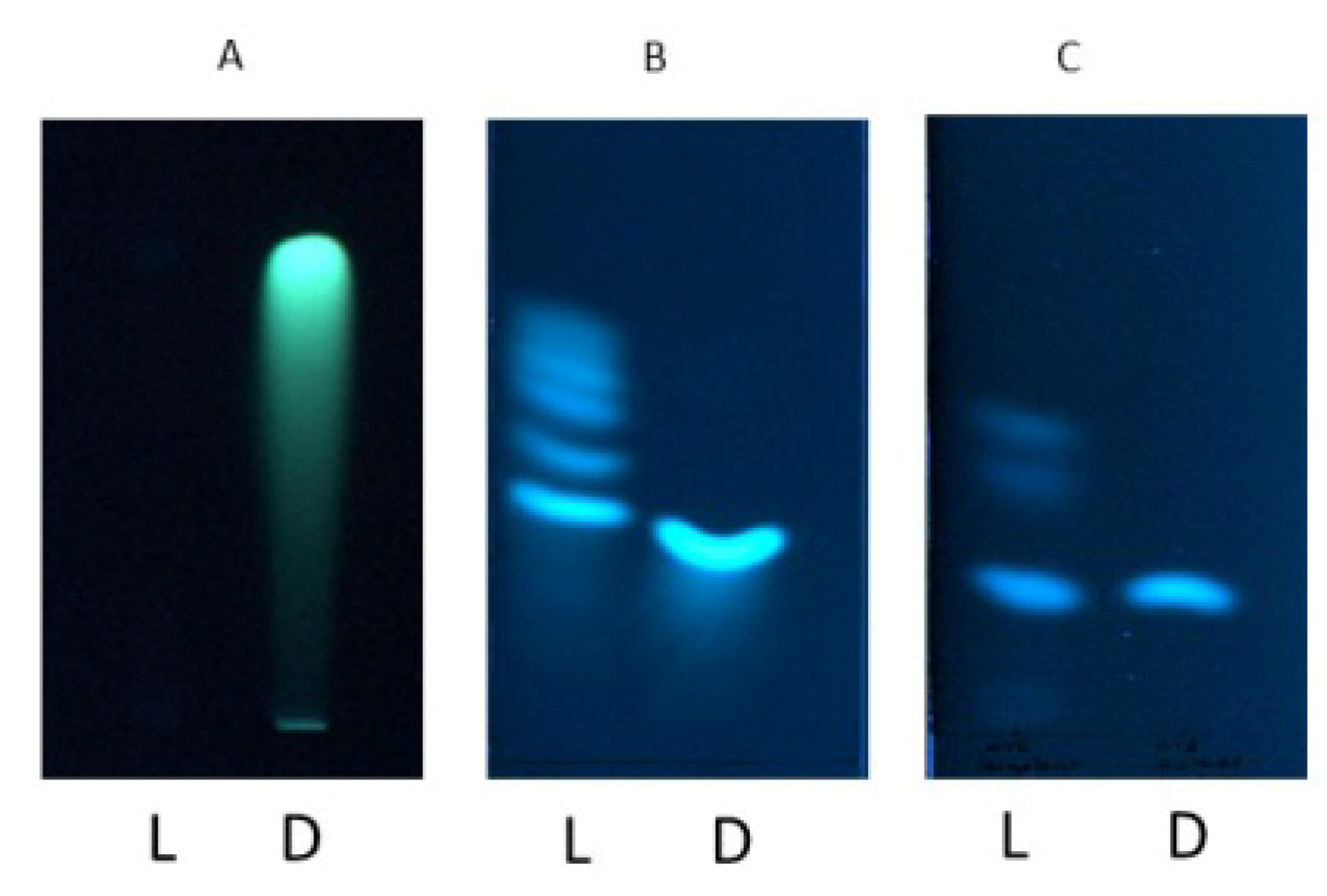 Figure 1
Share & Cite This Article
MDPI and ACS Style
Schmidt-Heydt, M.; Cramer, B.; Graf, I.; Lerch, S.; Humpf, H.-U.; Geisen, R. Wavelength-Dependent Degradation of Ochratoxin and Citrinin by Light in Vitro and in Vivo and Its Implications on Penicillium. Toxins 2012, 4, 1535-1551.
Related Articles
Comments
[Return to top]