RBC Adherence of Immune Complexes Containing Botulinum Toxin Improves Neutralization and Macrophage Uptake
1
Lankenau Institute for Medical Research, 100 E. Lancaster Ave, Wynnewood, PA 19096, USA
2
Inventox, PMB #172, 7 Avenida Vista Grande B-7, Santa Fe, NM 87508, USA
†
These authors contributed equally to this work.
*
Author to whom correspondence should be addressed.
Academic Editors: Jianlong Lou and James D. Marks
Received: 5 April 2017 / Revised: 12 May 2017 / Accepted: 15 May 2017 / Published: 19 May 2017
Abstract
In the paralytic disease botulism, the botulinum neurotoxin (BoNT) passes through the bloodstream to reach and inactivate neuromuscular junctions. Monoclonal antibodies (mAbs) may be useful BoNT countermeasures, as mAb combinations can rapidly clear BoNT from the blood circulation. We have previously shown that the BoNT-neutralizing potency of mAbs can be improved through red blood cell (RBC) immunoadherence. For example, a fusion protein (FP) that adheres biotinylated mAbs to the RBC surface enabled a pair of mAbs to neutralize 5000 LD50 BoNT/A in the mouse protection assay. Here, we added two mAbs to that combination, creating a 4-mAb:FP complex that neutralized 40,000 LD50 BoNT/A in vivo, and analyzed functional correlates of neutralization. The FP enhanced potency of BoNT/A immune complexes, providing the greatest magnitude of benefit to the 4-mAb combination. RBC binding of a BoNT/A complexed with 4-mAb:FP exhibited a bi-phasic clearance process in vivo. Most of the complexes were cleared within five minutes; the rest were cleared gradually over many hours. Peritoneal macrophages showed better uptake of the 4-mAb complex than the 3-mAb complex, and this was not affected by the presence of the FP. However, the addition of RBCs to the 4-mAb:FP BoNT/A doubled macrophage uptake of the complexes. Lastly, the 4-mAb:FP BoNT/A complex synergistically induced M2 macrophage polarization, as indicated by IL-10 expression, whether or not RBCs were present. RBC-targeted immunoadherence through the FP is a potent enhancer of mAb-mediated BoNT/A neutralization in vivo, and can have positive effects on BoNT/A sequestration, immune complex uptake, and macrophage activation.
View Full-Text
►

▼

Figures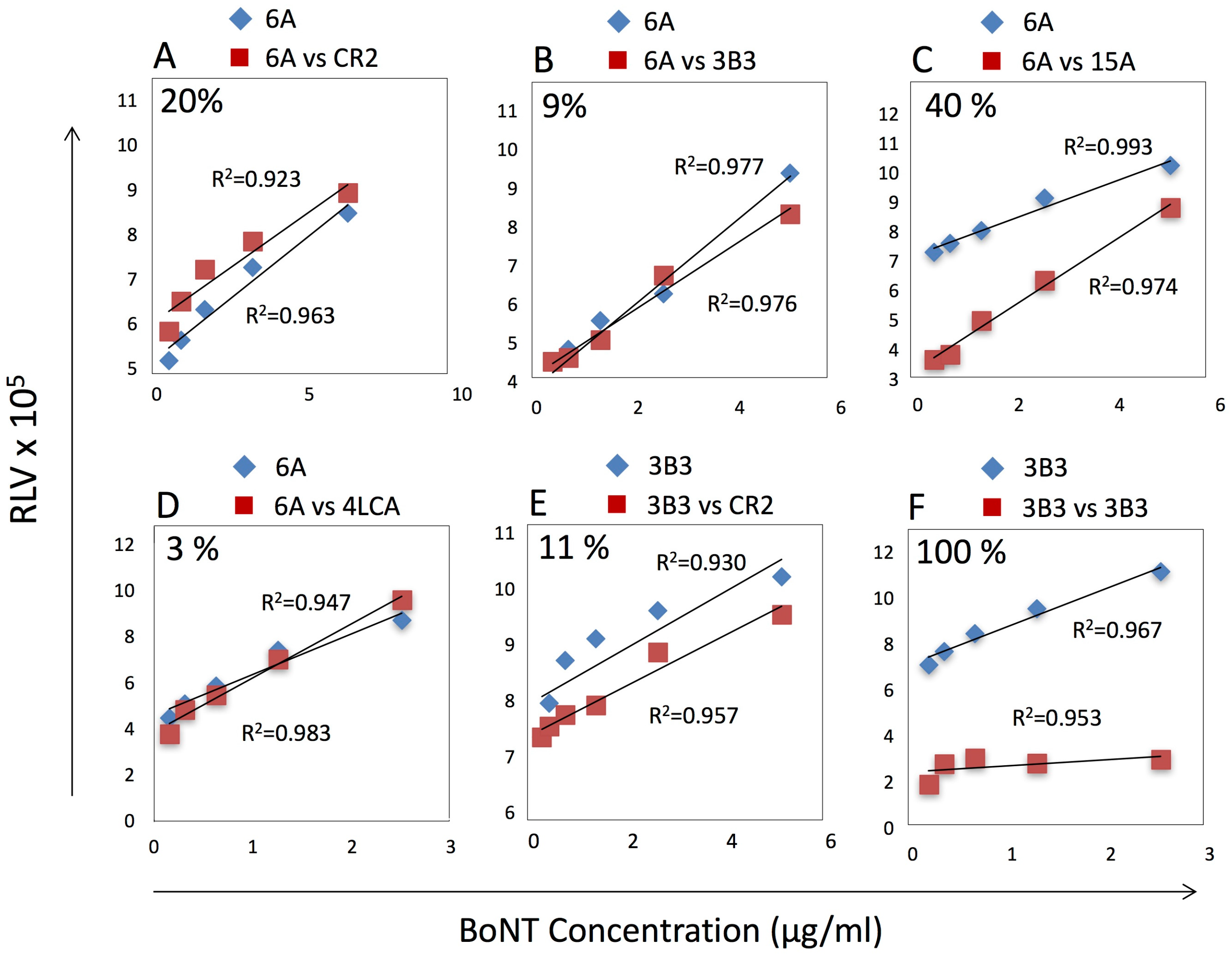 Figure 1
This is an open access article distributed under the
Creative Commons Attribution License
which permits unrestricted use, distribution, and reproduction in any medium, provided the original work is properly cited. (CC BY 4.0).
Share & Cite This Article
MDPI and ACS Style
Al-Saleem, F.H.; Sharma, R.; Puligedda, R.D.; Elias, M.; Kattala, C.D.; Simon, P.M.; Simpson, L.L.; Dessain, S.K. RBC Adherence of Immune Complexes Containing Botulinum Toxin Improves Neutralization and Macrophage Uptake. Toxins 2017, 9, 173.
Note that from the first issue of 2016, MDPI journals use article numbers instead of page numbers. See further details here.
Related Articles
Comments
[Return to top]