Diseases — Open Access Journal of Multidisciplinary Journal on Human Diseases
Diseases
(ISSN 2079-9721; CODEN: DISECP) is an international, peer-reviewed, open access, multidisciplinary journal which focuses on the latest and outstanding research on diseases and conditions published quarterly online by MDPI. The first issue is released in 2013.
Open Access - free for readers, with article processing charges (APC) paid by authors or their institutions.
High visibility: Indexed in Chemical Abstracts / SciFinder. Citations available in PubMed, full-text archived in PubMed Central from Vol. 3 (2015).
Rapid publication: manuscripts are peer-reviewed and a first decision provided to authors approximately 23 days after submission; acceptance to publication is undertaken in 4.7 days (median values for papers published in this journal in 2017).
Recognition of Reviewers: reviewers who provide timely, thorough peer-review reports receive vouchers entitling them to a discount on the APC of their next publication in any MDPI journal, in appreciation of the work done.
Sections: published in eight topical sections.
Latest Articles
News
Conferences
23–24 July 2018
Global Experts Meeting on Psychiatry and Mental Health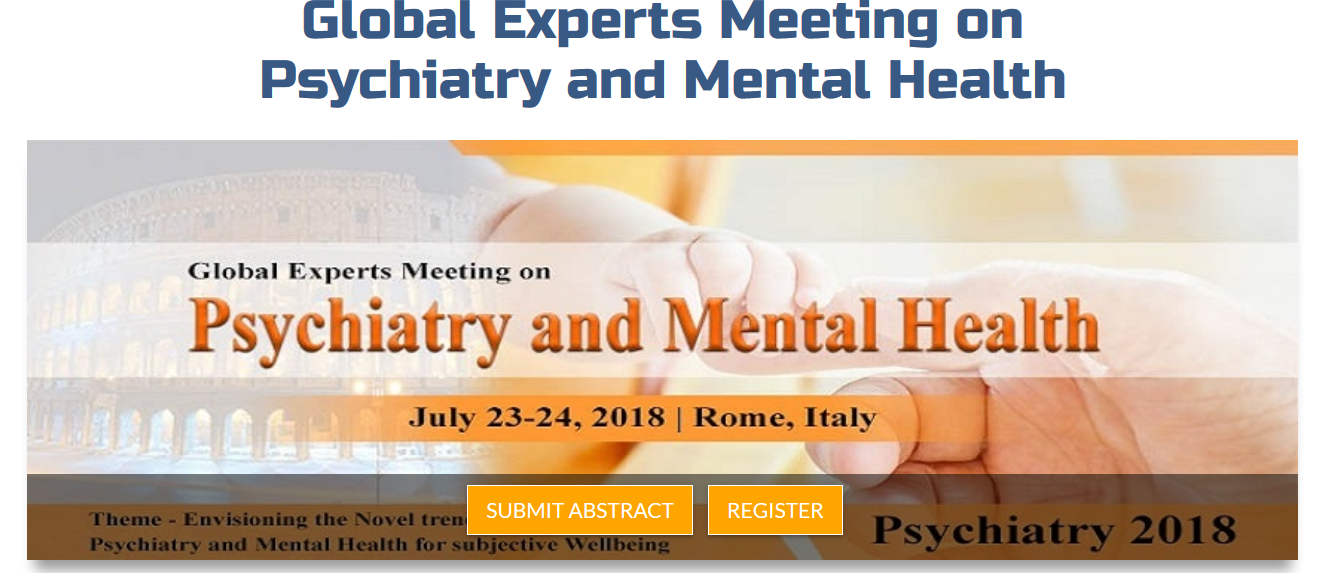 23–24 August 2018
International Conference on Alzheimer's Diseases & Psychology
Special Issues
Jobs in Research