Determination of Growth Stage-Specific Crop Coefficients (Kc) of Sunflowers (Helianthus annuus L.) under Salt Stress
1
State Key Laboratory of Water Resources and Hydropower Engineering Science, Wuhan University, Wuhan 430072, China
2
Crop Science Group, Institute of Crop Science and Resource Conservation (INRES), University of Bonn, Katzenburgweg 5, D-53115 Bonn, Germany
3
State Key Laboratory of Hydrology-Water Resources and Hydraulic Engineering, Hohai University, Nanjing 210098, China
4
Department of Hydrology and Water Resources, Hohai University, Nanjing 210098, China
*
Author to whom correspondence should be addressed.
Academic Editor: Ranka Junge
Received: 16 January 2017 / Accepted: 9 March 2017 / Published: 13 March 2017
Abstract
Crop coefficients (Kc) are important for the development of irrigation schedules, but few studies on Kc focus on saline soils. To propose the growth-stage-specific Kc values for sunflowers in saline soils, a two-year micro-plot experiment was conducted in Yichang Experimental Station, Hetao Irrigation District. Four salinity levels including non-salinized (ECe = 3.4–4.1 dS·m–1), low (ECe = 5.5–8.2 dS·m–1), moderate (ECe = 12.1–14.5 dS·m–1), and high (ECe = 18.3–18.5 dS·m–1) levels were arranged in 12 micro-plots. Based on the soil moisture observations, Vensim software was used to establish and develop a physically-based water flow in the soil-plant system (WFSP) model. Observations in 2012 were used to calibrate the WFSP model and acceptable accuracy was obtained, especially for soil moisture simulation below 5 cm (R2 > 0.6). The locally-based Kc values (LKc) of sunflowers in saline soils were presented according to the WFSP calibration results. To be specific, LKc for initial stages (Kc1) could be expressed as a function of soil salinity (R2 = 0.86), while R2 of LKc for rapid growth (Kc2), middle (Kc3), and mature (Kc4) stages were 0.659, 1.156, and 0.324, respectively. The proposed LKc values were also evaluated by observations in 2013 and the R2 for initial, rapid growth, middle, and mature stages were 0.66, 0.68, 0.56 and 0.58, respectively. It is expected that the LKc would be of great value in irrigation management and provide precise water application values for salt-affected regions.
View Full-Text
►

▼

Figures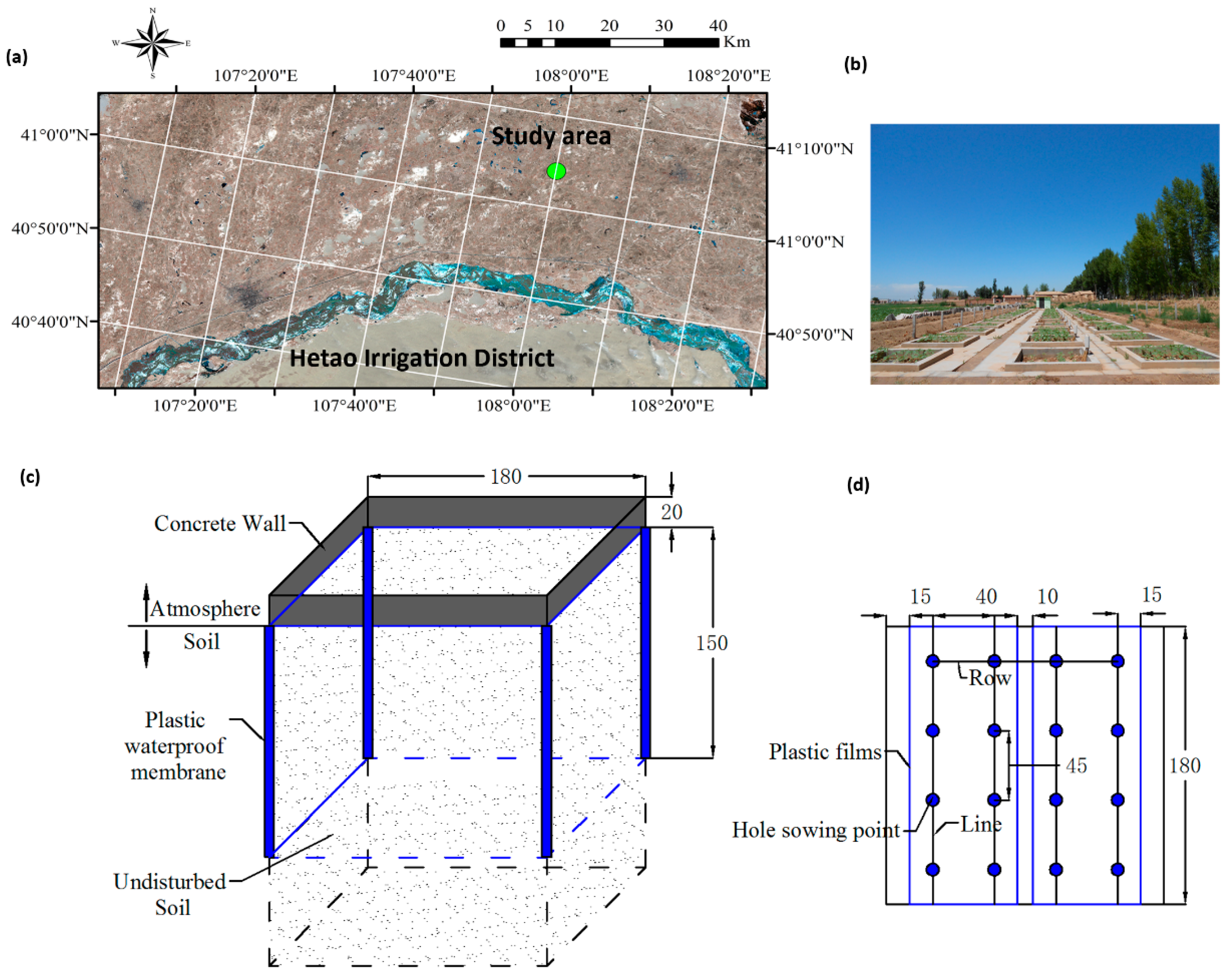 Figure 1
This is an open access article distributed under the
Creative Commons Attribution License
which permits unrestricted use, distribution, and reproduction in any medium, provided the original work is properly cited. (CC BY 4.0).
Share & Cite This Article
MDPI and ACS Style
Hong, M.; Zeng, W.; Ma, T.; Lei, G.; Zha, Y.; Fang, Y.; Wu, J.; Huang, J. Determination of Growth Stage-Specific Crop Coefficients (Kc) of Sunflowers (Helianthus annuus L.) under Salt Stress. Water 2017, 9, 215.
Note that from the first issue of 2016, MDPI journals use article numbers instead of page numbers. See further details here.
Related Articles
Comments
[Return to top]