Open Access
Article
CeO2 Enhanced Ethanol Sensing Performance in a CdS Gas Sensor
Received: 5 June 2017 / Revised: 29 June 2017 / Accepted: 3 July 2017 / Published: 5 July 2017
PDF Full-text (1377 KB) | HTML Full-text | XML Full-text
Abstract
CdS nanowires (NWs) were fabricated through a facile low-temperature solvothermal method, following which CeO2 nanoparticles were modified on the NWs. The ethanol sensing characteristics of pure CdS and decorated ones with different CeO2 content were studied. It was found that the
[...] Read more.
CdS nanowires (NWs) were fabricated through a facile low-temperature solvothermal method, following which CeO
2
nanoparticles were modified on the NWs. The ethanol sensing characteristics of pure CdS and decorated ones with different CeO
2
content were studied. It was found that the sensing performance of CdS was significantly improved after CeO
2
decoration. In particular, the 5 at% CeO
2
/CdS composite exhibited a much higher response to 100 ppm ethanol (about 52), which was 2.6 times larger than that of pure CdS. A fast response and recovery time (less than 12 s and 3 s, respectively) were obtained as well as an excellent selectivity. These results make the CeO
2
-decorated CdS NWs good candidates for ethanol sensing applications.
Full article
►

▼

Figures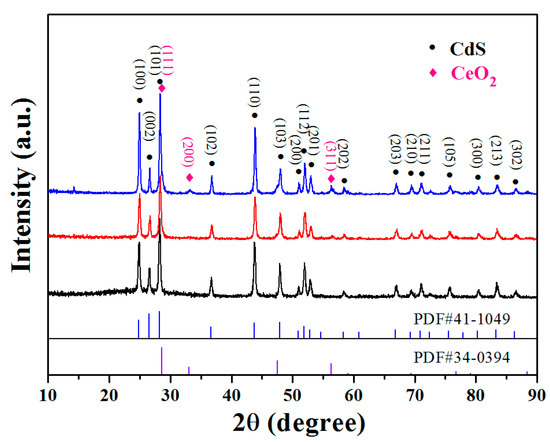 Figure 1